Description
Superboss Games makes videogames that we want to play. Intruder and Project Stormos feature hardcore expressive twitch gameplay not for the feint-of-heart. Our games let you make split-second decisions that mean the difference between huge success and epic failure. We're deeply passionate about our games and love sharing the stories that come out of playing them with other people.
History
Early History
Superboss Games began as a student team at DePaul University in Chicago, IL USA. Rob Storm and Austin Roush met in the game development major and quickly bonded over like-minded ideas about gameplay and game worlds. During our university time, we created several games focused on player creativity and emergent gameplay in the QE, Unreal, and XNA engines. After graduating, we started looking for new and powerful development platforms to fully realize our ideas, finally deciding on Unity3d since it's cross-platform and fast to develop in. With the initial public release of Project Stormos in 2011, Superboss Games was officially formed.
On to Intruder
After a successful Kickstarter and release of Project Stormos, Austin and Rob began working on a tactical stealth shooter that had been in our minds for a long time. Intruder immediately grabbed people's attention as we put out development videos showcasing the game's development. Intruder now has a growing community with an enthusiastic, dedicated player base. The game has been featured by PC Gamer, Rock Paper Shotgun, Indie Statik, The Penny Arcade Report, Destructoid and many others. We're now preparing Intruder for a wider public release!
Why We Founded Superboss
We believe that truly interactive, emergent gameplay is king. We want to create worlds that you can explore, experiment with and make your own. Our games focus on the idea of "building a story from gameplay," where your choices matter and form unique and exciting stories, letting you achieve things even we, as the developers, didn't know to be possible. We want you to be inspired by this idea that your choices matter. We also want to inspire our fans in their own endeavors. Our community is filled with creators and developers of all kinds, and we all want to help you create your own games and experiences.
Projects
---
Videos
Intruder : The Stealth Multiplayer Experience YouTube
Project Stormos : The Anti-Platformer YouTube
---
Images
There are far more images available for Superboss Games, but these are the ones we felt would be most useful to you. If you have specific requests, please do contact us !
---
Logo & Icons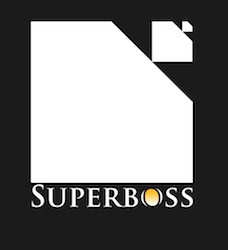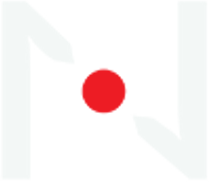 ---
Awards & Recognition
"Intruder: "The Top 50 Most Anticipated Indie Games of 2013"" - Indie Statik, January 2013
"Intruder: "Top 30 indie games to look out for in 2013"" - Destructoid,February 2013
---
Selected Articles
---
Additional Links
Superboss Chat
Join our Discord server: Discord
---
Team & Repeating Collaborators
Rob Storm
Founder
Austin Roush
Founder
Patrick Curry
Advisor
Contact
---
Original presskit() by Rami Ismail ( Vlambeer )